Free version secure data wiper software permanently erase internet website URLs browser cookies history wiping utilities delete external removable media cleanup USB pen drive files memory card folders sanitation software clean unused hard disk partition data remove system documents cache file
Home ► Data Wiping Software
Data Wiping Software
Data Wiping Software completely wipes and removes all deleted confidential secure data files and internet on/offline activities from your Windows hard disk and USB removable media. Erase your data permanently by using safest and tested Data Doctor's disk cleaning utility so that you may not leave any traces for others to expose it.
The Software delete selected folders, groups of files, entire logical drives, System Traces & Internet traces including History, Cookies, Internet cache, eliminating all evidence. It wipes free space on the hard drive. Once the data removed it can not be recovery back with any Data Recovery Software.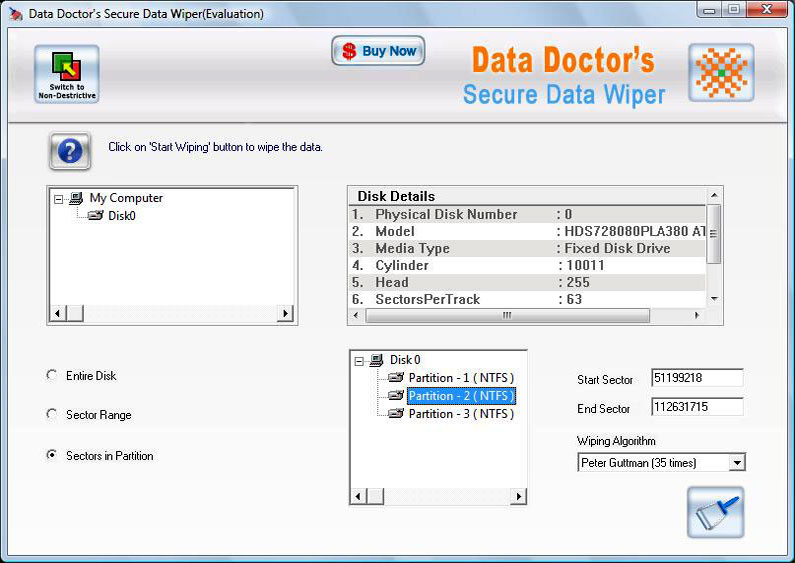 Software features:
Software provides user friendly interface for permanently wiping the deleted files.
Completely removing deleted information through overwriting all of the information with system generated random data.
Utility wipes multiple files and directories permanently.
Data wiper cleans unused clusters which are not currently linked with any file system.
Delete system application files and internet activity traces.
Support all type of external removable media like USB drive, memory card and pen drive for permanent data removal.