Restore free version digital picture recovery software retrieve corrupted compact flash memory stick card images recover formatted hard drive snaps extract deleted removable storage media photographs rescue extreme digital card erased gif bmp jpeg jpg missing USB pen thumb drive files
Home ► Digital Pictures Recovery Software
Digital Pictures Recovery Software
Digital Pictures Recovery Software restores all types of photo images including jpeg, jpg and gif and is applicable on hard disk drive and other removable flash memory devices. The photo recovery software is the best recovery solution for image recovery and picture recovery.
This affordable and fair image retrieval software recover digital photo files from media that is defective or corrupted also the images that you have unintentionally deleted from your storage media.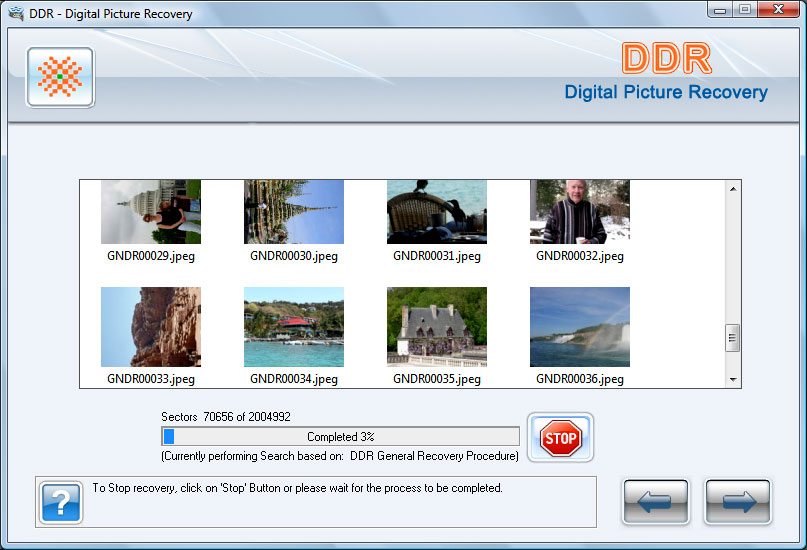 Software features:
Digital pictures files retrieval software is helpful in recovering lost or deleted files and folders.
Supports all major picture file formats including GIF, JPEG, JPG etc.
Provide thumbnail preview of recovered image files.
Support all major brands including Nikon, Canon, Olympus, Kodak, Minolta, Konica, Casio, Sony etc.
Software recover images from hard disk drive partition and USB supported removable media drives.