iPod Files Recovery Software
iPod Files Recovery Software recovers lost music files, songs, photo, video images, movies and all corrupted missing files and folders existing on your iPod supporting your iPod, iPod Mini, iPod Shuffle, iPod Nano and iPod generation series (including first to latest fifth generation).
The music rescue software is designed for Windows 98, Windows NT, Windows 2000, Windows XP and Windows Vista editions. Easily finds data even when error messages occur while accessing your iPod as a removable media in My Computer. With our recovery utility, it is sure that you have the correct technique and your investment is well-protected.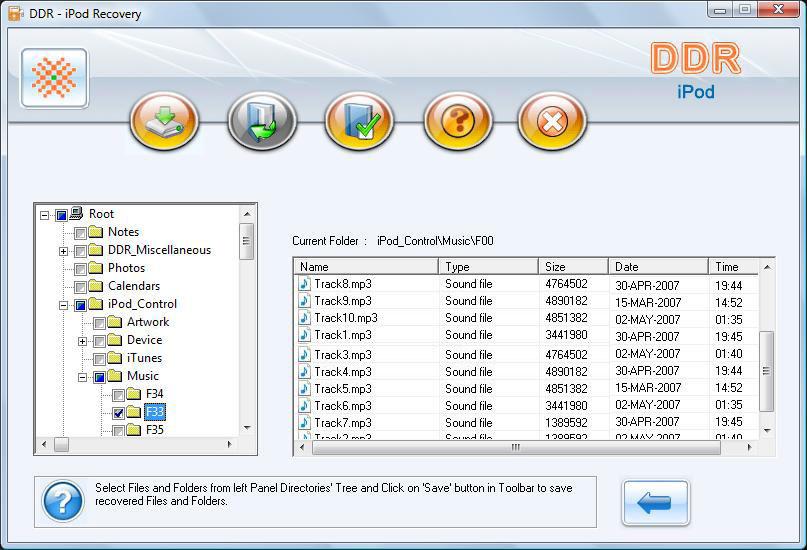 Software features:
Software provides easiest and fastest recovery of deleted files and folders.
Supports all major iPod models including iPod Mini, Nano, Shuffle, Classic in all first to next generation series.
iPod music recovery software is read only and non-destructive utility.
Recovers data without requiring any specific technical skills and knowledge.