MS Access to MySQL database migration tool convert existing password protected *.mdb file tables, rows, columns, all key constraints (primary, foreign), null, default value to new or updated MySQL database server tool supports all MySQL versions
Home ► MS Access to MySQL Database Converter Tool
MS Access to MySQL Database Converter Tool
MS Access to MySQL Database Converter Tool provides full functionality support for converting database records from one format to other (MS Access-to-MySQL). Convert MS Access created database records to MySQL database server in less time. Access database converter utility easily converts password protected Microsoft access database (MDB) files to MySQL DB server in an effective manner.
Software has a feature to convert single database table's records or complete database records or can overwrite converted MS Access database with existing MySQL database server.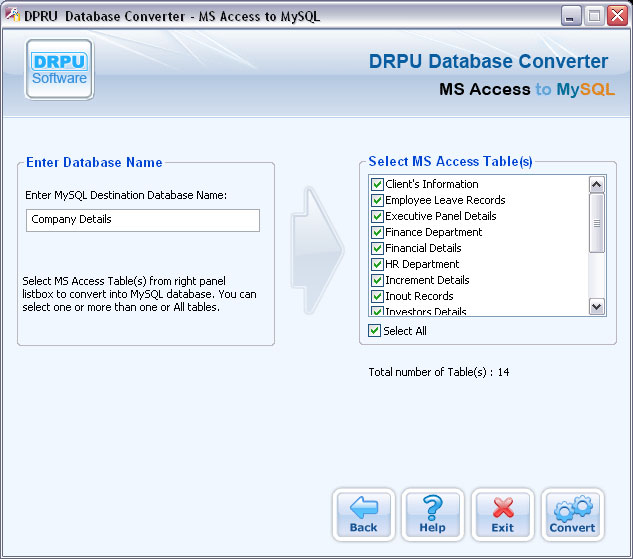 Software Features:
Quickly and safely converts MS Access created database records into MySQL database server.
Provide rapid database conversion either overwrites the converted database into existing MySQL database or saves converted database records at user specified location.
Support null value, default value, entities, attributes, key constraints, data types of MS Access.
Support all major versions of MS Access Database.
Maintains database integrity with full install and uninstall support.
Compatible with any of the Microsoft Windows Operating system which supports MySQL server.