Download setup builder software deploying applications to MS windows platform freeware installation wizard setup package creator program store dialogs registry details
Home ► Setup Builder Software
Setup Builder Software
Setup builder software is flexible tool to create setup files for easy installation of software applications in just few mouse clicks. The primary task of file install builder is to transfer the application files to end-users machine. Advanced capability of windows installer application supports easy selection of files and folders to include in package, adding license agreements, registry details, placing shortcuts on desktop etc. File installer builder provides users to build the install wizard according to its choice including various features.
Automatically created uninstall program facilitates you to remove your installed application and its contents when they are no longer used. Professional-looking setup utilities create comprehensive self-extracting executable (.EXE) files to distribute at users end which can be used for commercial and professional purpose. Extensive setup generator software is widely used by developers, application programmers for making their projects in easiest way. Full featured setup installation guide provides easy extraction of files for installing applications without requiring any technical skill.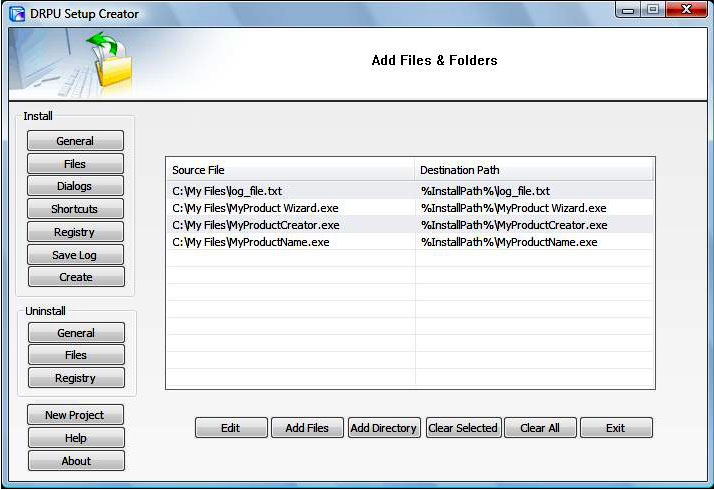 Software Features:
Smoother and faster windows installer produces executable files of software in cost-effective manner.
Provides complete information of software including software name, version, company name etc.
Professional and easy-to-use tool to create software installations.
Setup wizard offers powerful and flexible way to deploy your application to customers.
Full support for installation of 64 bit application while creating software setup package.
Attractive user-friendly GUI provides easy step-by-step process to create executable files.