Real time website monitoring tool monitor website on off line performance up down time status, records its availability accessibility tracks displayed web server error message low band width, connection failed provide runtime alert notification tool support windows operating system
Home ► Website Monitoring Software
Website Monitoring Software
Website Monitoring Software is most advanced and powerful utility that monitors and check the status (uptime status, downtime status, ping status) of any website and web based application and regularly alerts users via beep sound, emails or runs a specific program when your site is inaccessible, unavailable, respond very slow or is down due to error messages including ('Host not found', 'Low bandwidth', 'Connection failed', 'Low connectivity network status') etc. Website traffic monitoring utility support all major internet server protocols including (HTTP, HTTPS, SMTP, POP3 and FTP) in real time!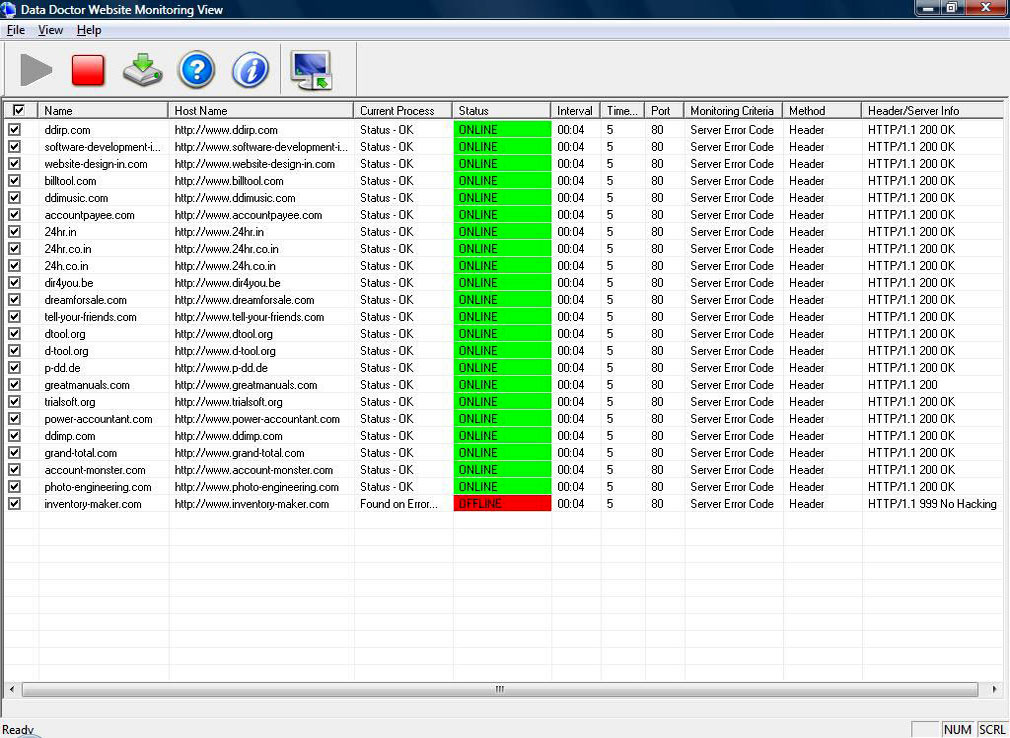 Software Features:
Detect inaccessible website that loads improperly or responds excessively slow.
Efficient for the e-business operations to reduce the risk of failed internet transactions and loss of revenue.
Software provides you with an option to switch from main view to monitoring view for advance monitoring.
Analysis your website status without requiring any prior special knowledge.
Easy to use website monitoring software suitable for every budget.
GUI interface software supports Windows NT, ME, 2000, 2003, 98, XP and VISTA operating system.